Conference "Food safety and quality"
Content
Conference "Food safety and quality"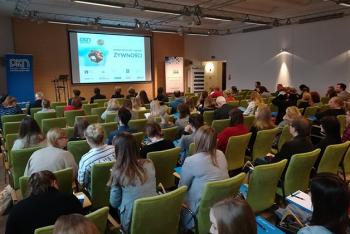 Nowadays, customers expect high quality products and food safety as well as sustainable development and ethical trade.
Bearing this in mind and emphasizing the importance of standardization in this area, the Polish Committee for Standardization has for the second time organized a nationwide conference on "Food Safety and Quality." The conference took place on November 20 this year at the Banking and Financial Center "Nowy Świat" in Warsaw. It was directed primarily towards producers of crops, feed, food and food raw materials, food importers, representatives of market surveillance services and certification bodies, as well as all interested parties.
Today, the need for food safety is greater than ever. Food products regularly cross national borders at every stage of the supply chain, which increases the risk of various hazards, e.g. food contamination, development of pathogenic bacteria, etc. Therefore, guidelines, best practices and tests are needed to promote and increase safety and quality throughout the food industry. Consumer health and high-quality food are priorities included in the standards.
Experts invited to the conference discussed, among others issues of standardization for food safety, revision of the PN-EN ISO 22000 standard, required labeling of food products, packaging safety, application of standards in legal regulations, discussed the history of changes and the future of the food industry and considered the relationship between food safety and social health.
You can read the report from the conference in the next issue of "Wiadomości PKN".