Delegation from China visits PKN
Content
Delegation from China visits PKN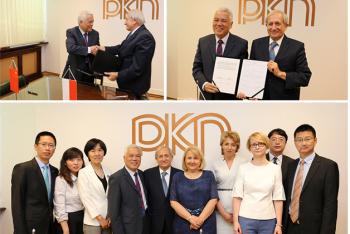 On June 1 this year in Warsaw took place a meeting of managements of the Polish Committee for Standardization (PKN) and the China Standardization Board (SAC). Both sides discussed possibilities of mutual cooperation, and in this regard:
harmonization of national standards with International Standards to promote scientific and technical cooperation and reduce technical barriers to trade;
joint works on harmonization of national standards and exchange information;
possible coordination of positions of both standards bodies within international and regional standards organizations.
A draft agreement of cooperation was also signed between the two organizations.