EDUCATION ABOUT STANDARDIZATION
Content
EDUCATION ABOUT STANDARDIZATION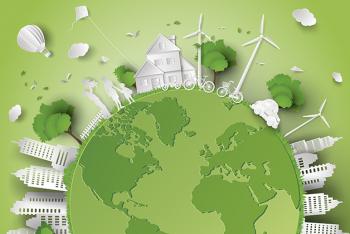 In order to promote standardization among young people PKN organizes annual national competition for students and teachers from high schools - "Standardization and Me". The aim of the competition is also to raise awareness of the younger generation of the role of technical standards and standardization in their everyday lives, as well as to encourage teachers to include standardization in school curriculum.
Standards in the environmental protection
This year, the 6th edition of the competition, this time under "Standards in the environmental protection", was organized. We wanted to emphasize that each kind of human activity, especially related to production of energy and heat, road transport and agriculture, has impact on changes in the environment. Protection of the environment is based on the preservation, sustainable exploitation and renovation of resources. It implies the supervision of the quality of air and water as well.
The participants could be inspired by any of the approximately 1000 of standards related to sustainable cultivation methods, adjusting to climate changes, minimizing the impact on the environment or the use of innovative technologies.
Results of this competition and the awarded works are available at wiedza.pkn.pl.
The conference
A celebratory conference will be organized to summarize the competition. During the conference various aspects of environmental protection in terms of standardization will be presented by experts. At the conference, awards will be handed over to winners of the competition and the honourary title of: "Promoter of Standardization Education" will be granted.
More details about the conference are available at wiedza.pkn.pl.