Meeting with representatives of PKN, Customs Union and Kyrgyzstan
Content
Meeting with representatives of PKN, Customs Union and Kyrgyzstan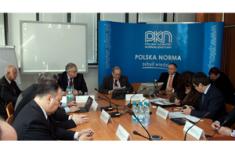 During 28.02 – 02.03 in the premises of the Polish Committee for Standardization (PKN) in Warsaw a meeting with representatives of Customs Union (Belarus, Kazakhstan, Russian Federation) and Kyrgyzstan, which intends to join the organization, has been conducted.
The meeting was attended by heads of standardization and certification bodies of Belarus, Kazakhstan, Russian Federation, Kyrgyzstan and Poland, and a minister - member of the Council of the Eurasian Economic Commission (EEC) for technical regulations. Poland was represented by Polish Committee for Standardization executives, representatives of the Ministry of Economy, the Polish Centre for Testing and Certification and directors of PKN departments.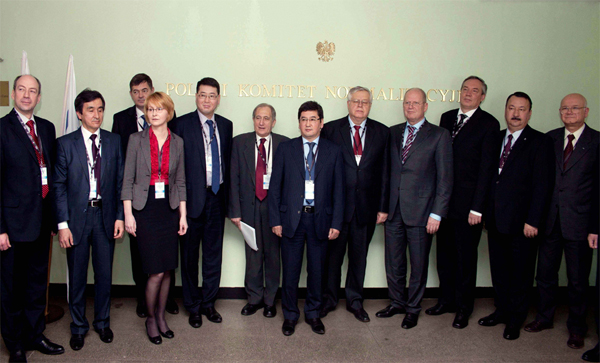 During the meeting heads of the delegations gave presentations related to the activities of standardization bodies in their countries in the context of membership in the Customs Union and Eurasian Interstate Council for Standardization, Certification and Metrology (EASC). In their speeches, they addressed the expected impact of standardization and conformity assessment in the countries of the Customs Union on the course of economic integration within the Commonwealth of Independent States (CIS).
Additionally, views were exchanged and issues were discussed regarding the feasibility of future cooperation between PKN and standardization bodies in the countries of the Customs Union and Kyrgyzstan in a situation of progressive economic integration of the CIS and the latest developments in the European Union legislation regarding standardization.